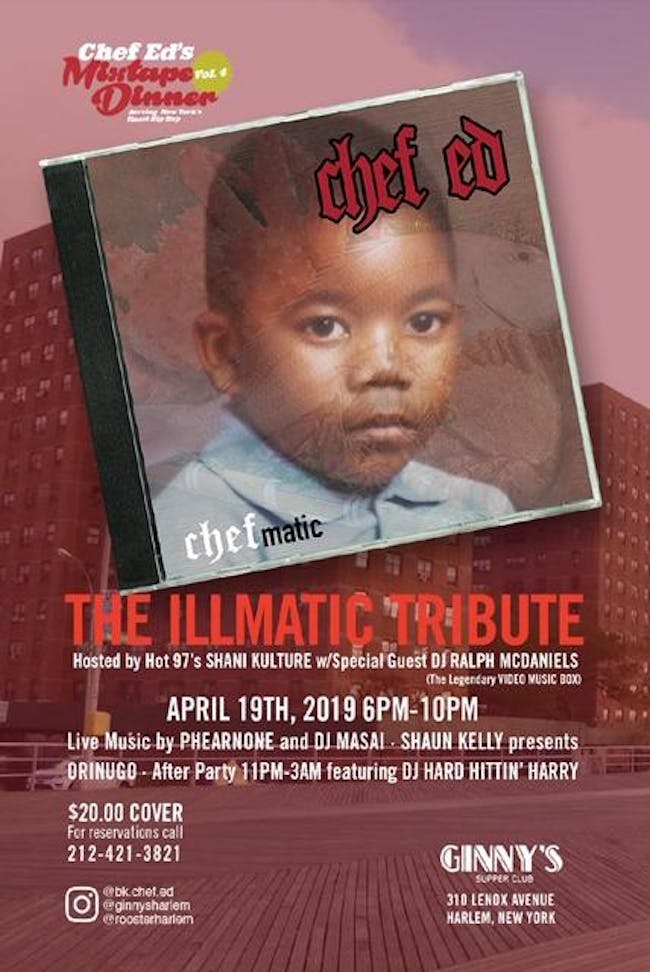 Hosted by Hot 97's Shani Kulture w/Special Guest DJ Ralph McDaniels
Chef Ed's Mixtape Dinner Vol. 4: The Illmatic Tribute
Celebrating the 25th Anniversary of Nas' Illmatic album with Vol.4 of Executive Chef Ed's Mixtape Dinner Series.
Get ready for an exciting evening — Executive Chef Edward Brumfield is back with Vol. 4 of his Mixtape Dinner Series, The Illmatic Tribute, celebrating the 25th Anniversary of Nas' iconic first album. This dinner series features a curated culinary experience with a full menu based off and inspired by tracks from the album, with Nas-inspired DJ sets as the backdrop. Featured twice in Grubstreet's "10 Things to Do This Weekend" and The Source magazine, this is an event you won't want to miss.
Hosted by Hot 97's Shani Kulture. Music by PhearNone and Shaun Kelly with special guest Ralph McDaniels from Video Music Box. Late Night Party to follow immediately after with bottle service available.
To book reservations please call 212-792-9001.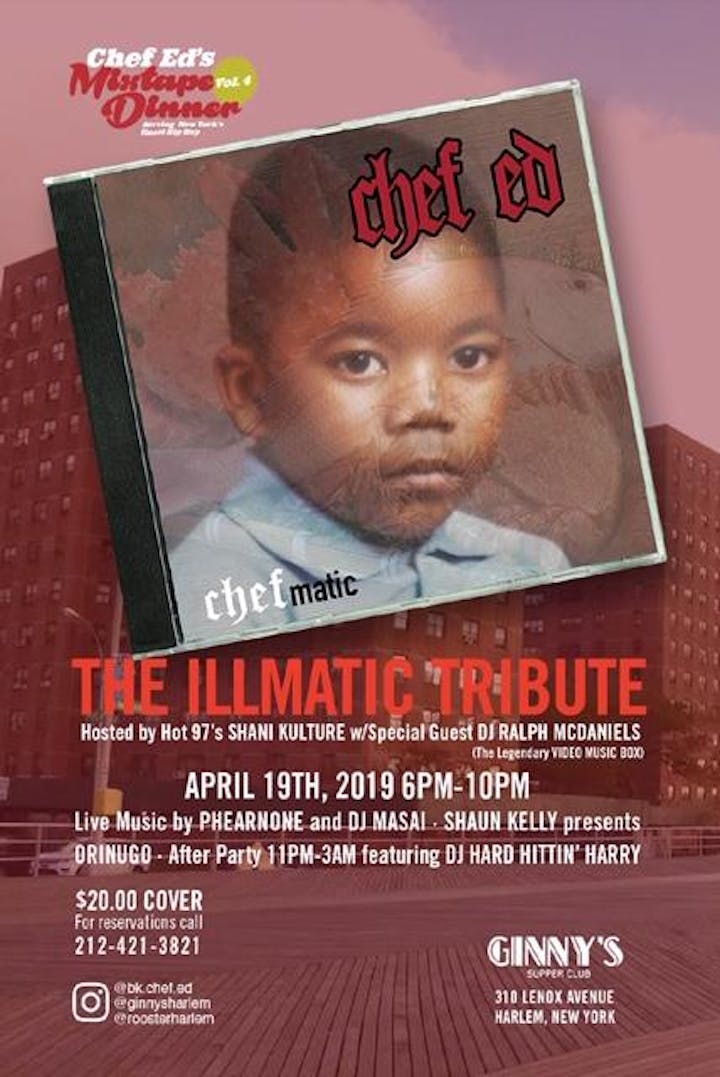 Venue Information:
Ginny's Supper Club
310 Lenox Avenue
New York, NY, 10027