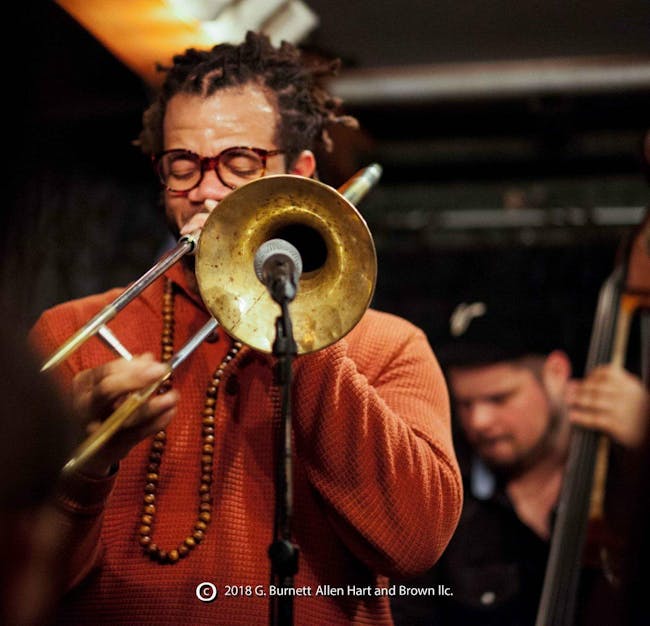 Pre-Sale Tickets $15 / $20 dollars at the Door
Corey Wallace DUBtet
Featuring some of the best musicians from NYC, Corey Wallace leads an ensemble that uses their music to express the human experience
Baltimore, MD native trombonist Corey Wallace has gained the respect and admiration of many in his relentless pursuit of all things good music and amazing life experiences. He was selected as the 2012 Best Trombonist by the Washington [D.C.] City Paper for his "technical fluidity and for the heavy dose [of] introspection that sits right on the surface of his playing". He is well versed and feels equally at home in various styles of music and is always eager to contribute with like-minded musicians. "Music is about life - communication, emotions, interactions, love and otherwise, as well as experiences; I want any and all music in which I take part to come from a real place and be able to connect with others," says Wallace.
He has shared the stage with jazz legends and musicians such as Benny Golson, Nicholas Payton, Esperanza Spaulding, Robert Glasper, Robin Eubanks, Lee Konitz, Billy Harper, Stefan Harris, and Marc Cary; R&B icons Miss Lauryn Hill, Jill Scott, Ne-Yo, and Bilal; Hip Hop artist Pharaoh Monch, gospel music's Kim Burrell, and he is a member of legendary groups The Mighty Impressions (formerly led by Curtis Mayfield), the horn led funk group Mandrill, as well as Grammy nominated jazz vocalist Jazzmeia Horn's band. He also can be seen as a part of the Matt Jones Orchestra, known for it's unique rendition of Kendrick Lamar and Sza's All the Stars from the Black Panther movie.
Wallace shows his vast knowledge of music and love for reaching people regardless of the style. As an educator, he has taught at the Penn State University Summer Music Camp, the Baltimore School for the Arts, the Harlem School for the Arts, and in the New York Public School System. He is currently based out of New York City, NY and freelances all over the United States as a musician, composer, and arranger. He leads the Corey Wallace DUBtet, featuring some of the best musicians from NYC and the world and also plays regularly in a number of bands in NYCs top venues for live music.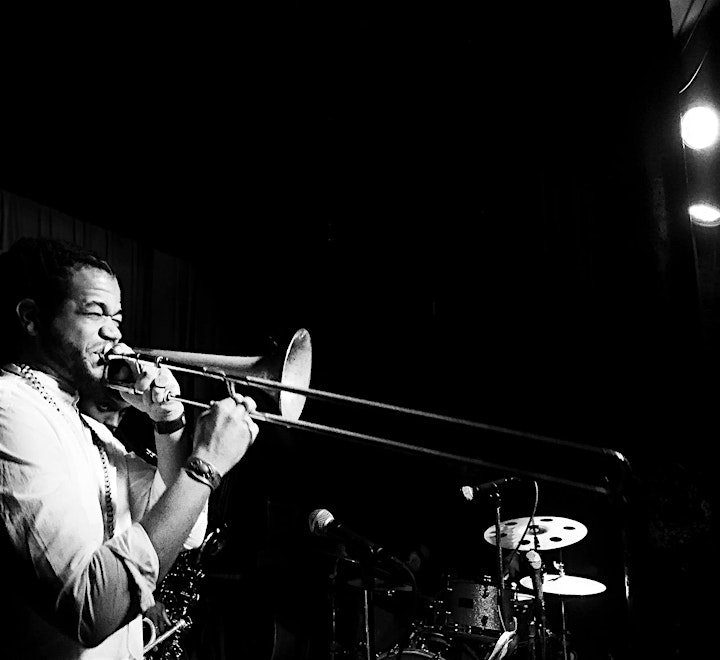 Venue Information:
Ginny's Supper Club
310 Lenox Avenue
New York, NY, 10027