King Solomon Hicks
At the age of 13 Solomon started playing with the Cotton Club 17-piece band as Lead Guitarist, and still continues to perform there...
Along with being called "Lil' B.B." he played the KISS Kruise V, 2017 Joe Bonamassa Blues Cruise, Spain [FESTIVAL DE BLUES DE BÉJAR-Blues CAZORLA-San Javier], Jazz Marciac in France, and the Tokyo Cotton Club.
He has been featured in The Washington Post, New York Daily News, The New York Times, Amsterdam News, November 2016 front cover of Blues Blast magazine, Montana's Bigfork Eagle, New Jersey Jazz Society News, and the PBS TV series American Music.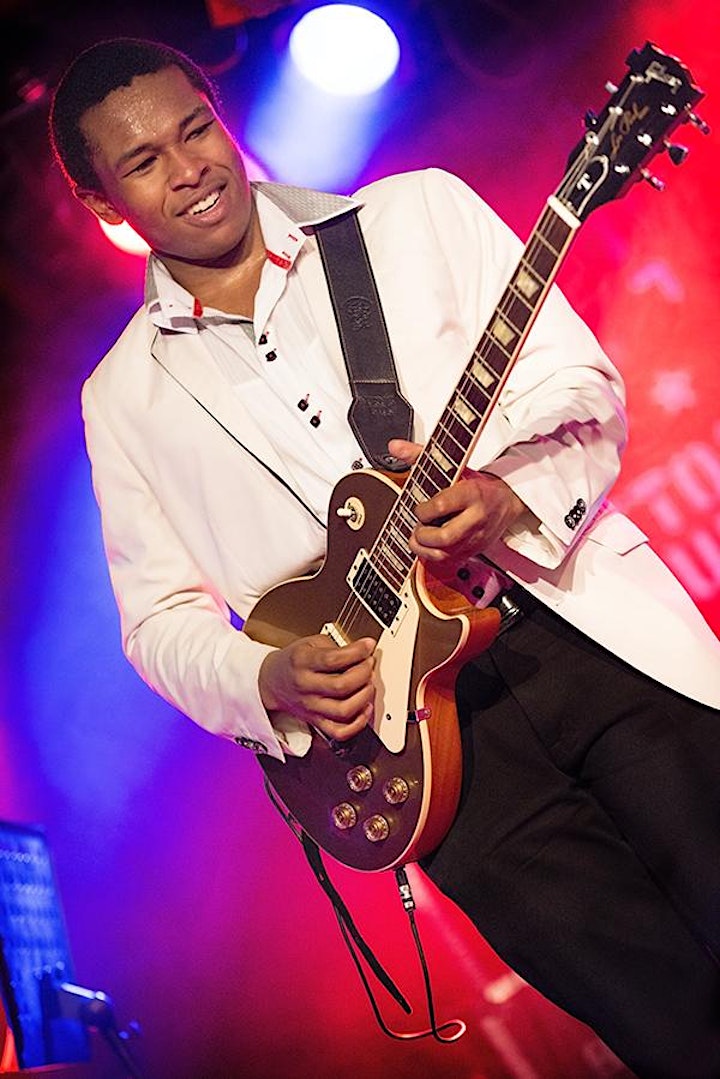 Venue Information:
Ginny's Supper Club
310 Lenox Avenue
New York, NY, 10027